Whoever said scrunchies were out of style has obviously never seen the work of Tameria Payne, owner of JustScrunchies.Available in various sizes and colors, Tameria brings new creativity and style to the world of Scrunchies. No longer just a hair accessory, her choices of colors and textures evoke a more modern style evolution for the Scrunchie. Here are some of my favorites: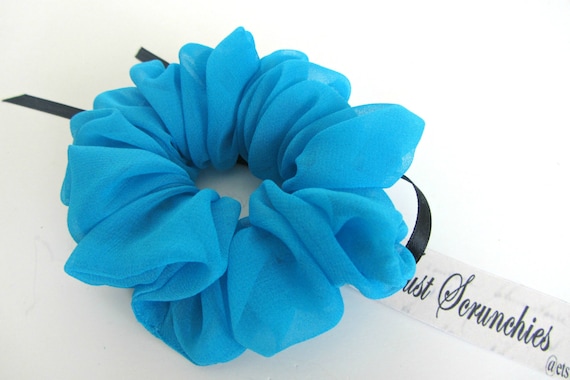 This brightly colored Turquoise Silk Scrunchie is basic, but bright. It's made out of silk chiffon, and is the perfect color for spring.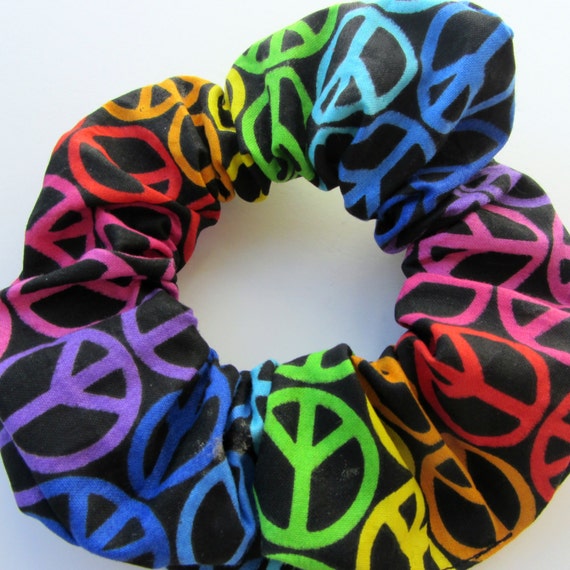 This colorful Rainbow Peace Sign Scrunchie is a blast of color, with a fun and funky peace sign print.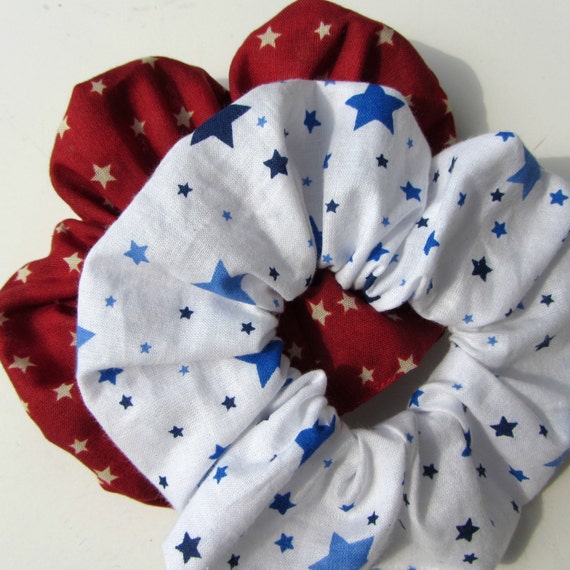 Show off your patriotic side with this Red, White and Blue Stars Scrunchie Set! Perfect for that 4th of July cookout 🙂
Stay crafty!
-CraftyGirl