Today's featured shop is Aprons2Tie4, a wonderful Etsy shop that makes vintage inspired reversible aprons in all shapes and sizes…and colors 🙂
While some people prefer the white, starched aprons so popular among line cooks and professional chefs, I'm of the opinion that if you're going to wear it, you might as well enjoy it 🙂 Here are a few of Apron2Tie4's products that caught my eye…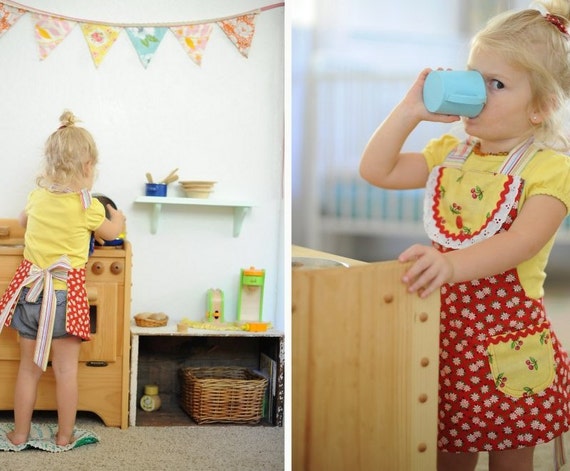 Little Girl's Full Reversible Apron comes in a variety of color and pattern combinations and is a total steal at $27!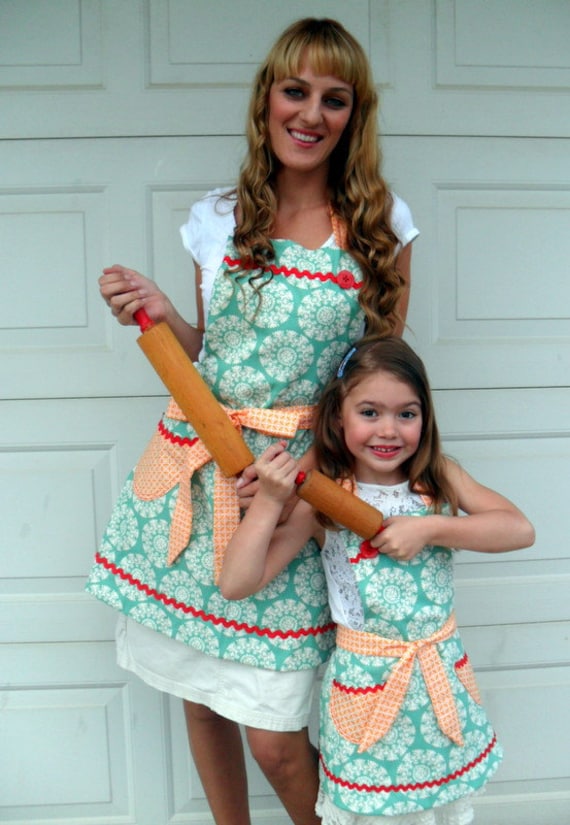 If you're looking for a set, Aprons2Tie4 has some adorable cute matching Mommy & Me sets, like this Mommy and Me Matching Reversible Apron Set in teal and tangerine.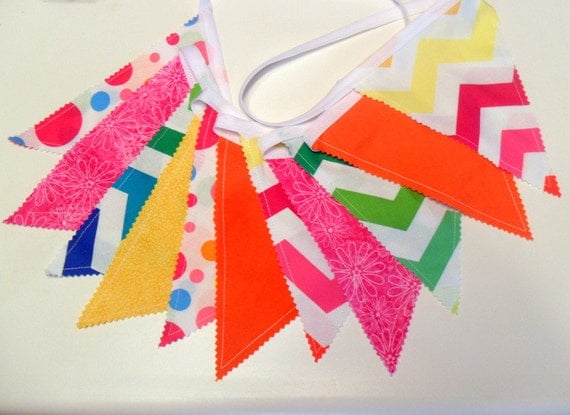 Owner Lynn Dee even makes adorable fabric buntings, such as this Chevron Party Banner.
Stay crafty!
-Katie