I have a deep love for books. While I love the Kindle app I have on my tablet, nothing beats the original: a good, old fashioned book. Sadly, a lot of books fall into disrepair and end up being trashed. Determined to show the character of older books, and bring them into a second life, owner Cassandra created paper wreaths, flowers, and more from the pages of old books…and Etsy shop LucyBirdy was born. I'm amazed at the amount of care and detail that goes into every one of her products, and I thought I would share a few that caught my eye.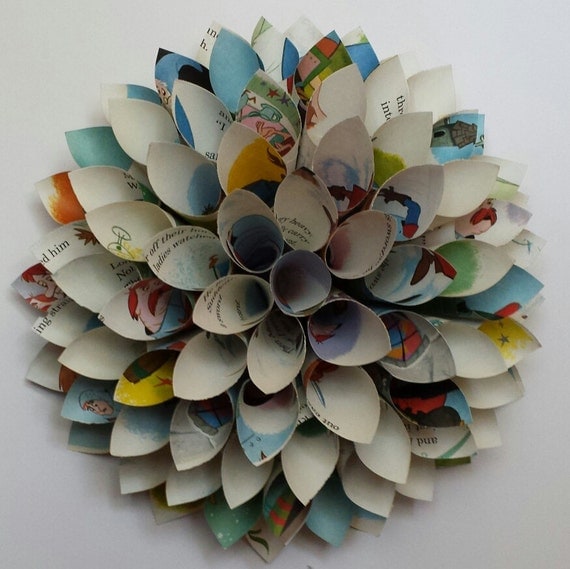 When I saw this Children's Book Wreath, I immediately recognized that Cassandra had used pages from Disney's Sword in the Stone, which is one of my all time favorite animated movies. It's bright, colorful, and would be PERFECT for a Disney themed nursery or bedroom!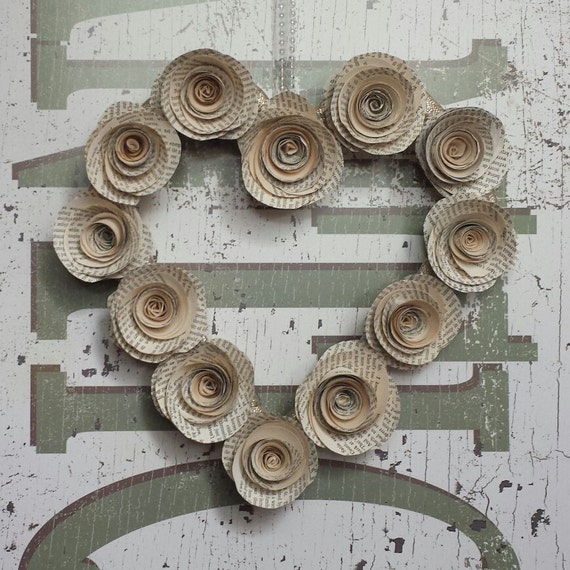 If you're looking for something a little more grown up to display, look no further than this Antique Paper Rose Wreath, made from the pages of  "The Works of Emile Zola," by Walter J. Black, copyrighted and printed in 1928.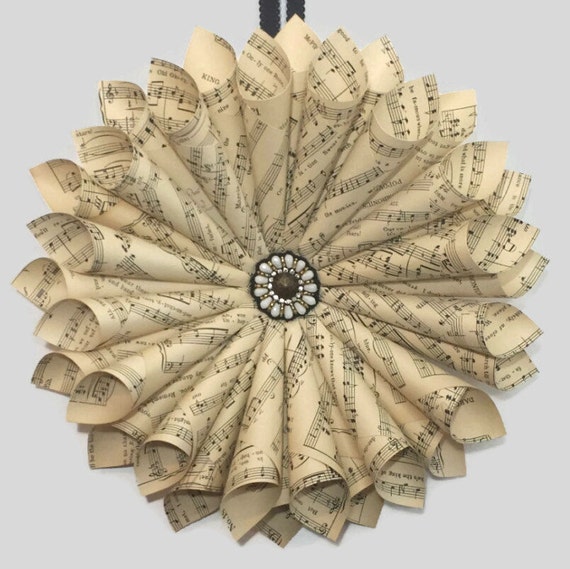 Easily my favorite, this Sheet Music Wreath is made of gorgeous antique sheet music from the Opera "Rose of the Danube," written by Geoffrey F. Morgan with music by Arthur A. Penn.
Stay crafty!
-Katie