Today's shop, ScrambledPegs, features hand painted wooden peg dolls. ScrambledPegs features hand painted peg dolls from all sorts of movies and tv shows, including Gone with the Wind, Harry Potter, Psych and more, and they also do custom hand painted peg dolls! If I listed every one of their items that I loved, we'd be here all day! So here are a couple of my favorites: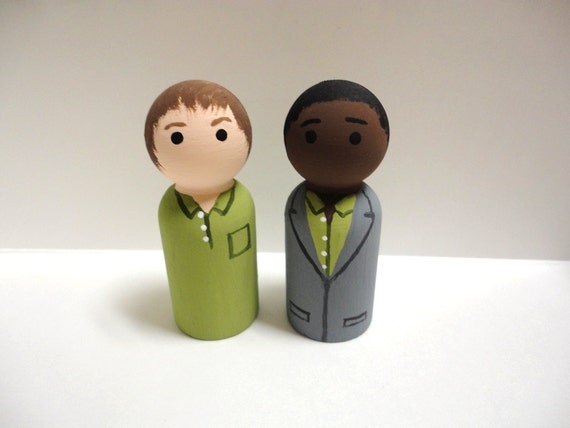 Psych Shawn Spencer and Burton Guster Peg Dolls, $20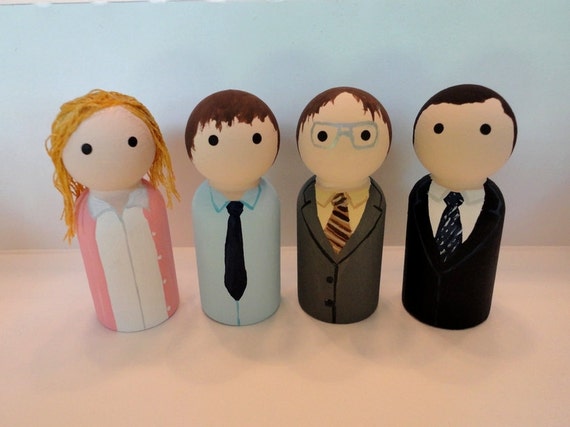 The Office; Wooden Peg Dolls, $40.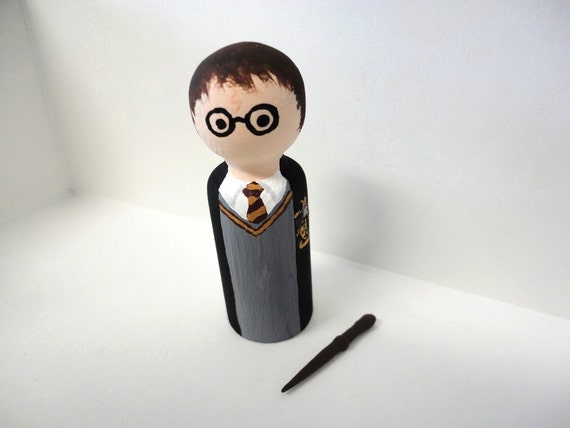 Harry Potter Wooden Peg Doll, $10.
Check in later this week for another featured shop!
Stay crafty,
-Katie