Having had the pleasure of purchasing from Frozen Water Designs personally, I can vouch that Elly's products are amazing. Featuring soaps of all different shapes, sizes and scents, Frozen Water Designs is sure to have a product you'll love. Normally, I feature 3 random products from a shop during my blog posts, but I'm going to go with 3 very specific items this time: the items I bought!
Here's a peek at what I got..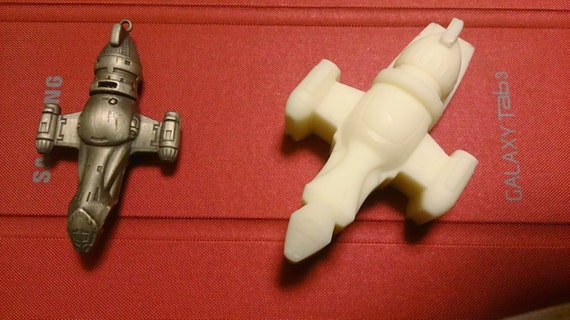 The Best Soap in the Verse – Serenity – Firefly, $7
I ordered this one in gray, with the scent "clementine cupcake"..and does it smell like a cupcake? Oh yessss. Both Alex and I are big Firefly fans (and are still gravely upset over the show only lasting one season), so I purposefully ordered it in a scent I thought was "girly" so he wouldn't use it. Whoops. 🙂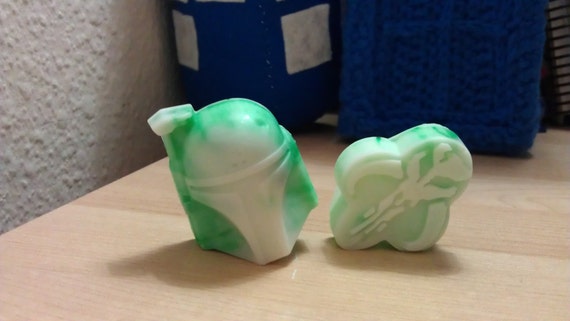 Boba Fett – Star Wars Bounty Hunter Soap, $7
Alex is a HUGE fan of Star Wars, so I ordered this one specifically for him, in green and scented with "summer melon". He loves it! Melon is pretty much his favorite scent, hands down, so this was perfect for him. 🙂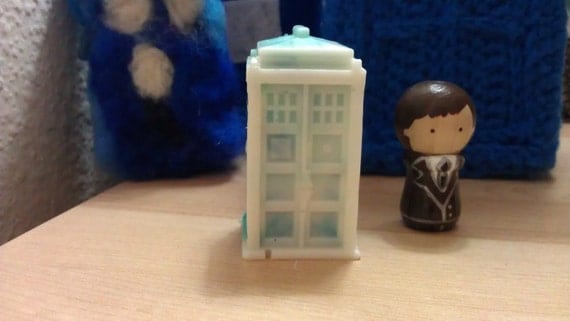 Series 2 Doctor Who Soap, $10
I'll admit it. I'm a Whovian….as if ordering this soap didn't show my love for Doctor Who enough. 🙂 I ordered this one in blue, and in possibly the best scent ever created: "pumpkin cheesecake". Mmm! I may seriously have to make an actual pumpkin cheesecake after I use this soap for the first time. 🙂
So, dear readers, don't forget to check out Frozen Water Designs and show Elly some love =)
Until next time…stay crafty!
-Katie
Follow me on Facebook for exclusive coupon codes and more:
https://www.facebook.com/CraftyGirlMerchandise
Check out the shop blog for great Etsy shop reviews! : http://craftygirlmerchandise.blogspot.com/
Tweet me on Twitter, @CraftyGirlMerch … I'd love to hear from you!