A true visionary when it comes to colors and patterns, Erica Waddell's affordable and stylish line of clothes for men and women evokes a sense of fun, timelessness and an international sense of style. Based in Torrance, CA, Erica's designs are uncomplicated and beautiful, with unparalleled quality. From silk ties to Japanese inspired dresses, Erica's designs are sure to impress.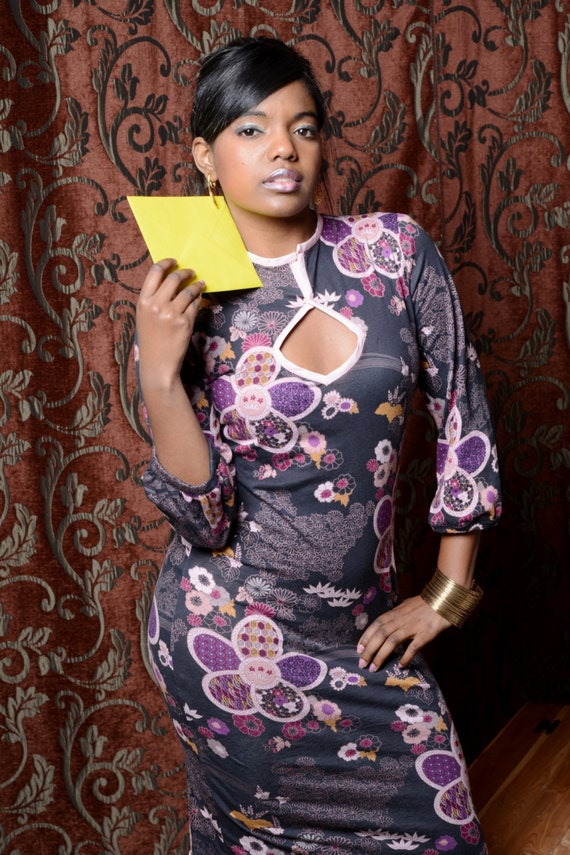 Featuring 2/3 length gathered sleeves and above the knee rolled hemline, this soft and stylish Midnight Garden Japanese Floral Print Cutout Cotton Dress ($38) is perfect for a romantic stroll with that special someone. Available in sizes XS, S, M & L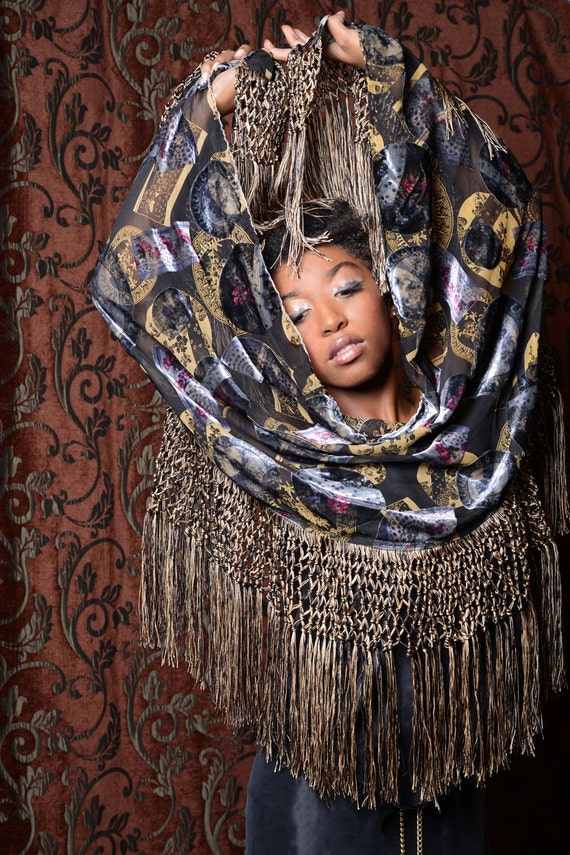 With a pattern of fans and fine china on top of the off-black and antique gold background, Erica's Silk Velvet Burnout Manton with 12-Inch Fringe ($40) measures almost five feet across, plus 12 inches of fringe trim along the curved edge. One size fits all!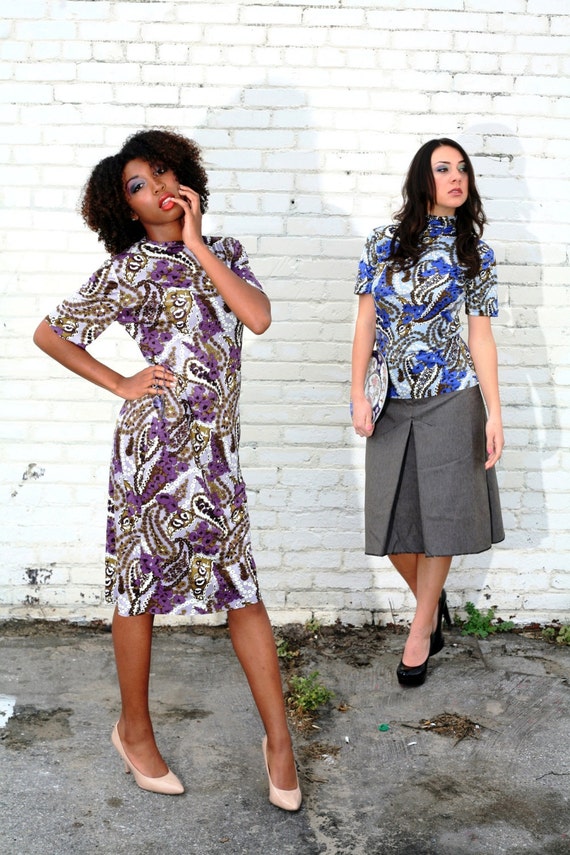 Reminiscent of the 1960's, this gorgeous Purple Paisley Silk Short Sleeved Dress ($40) is made of silk jersey knit for slight stretch and bounce. With a flattering fit and close-cut crew neckline, it's sure to impress.
Erica Waddell's designs are available on Etsy, and also in her store in Torrance, CA, where ready-made and custom clothes are available for women, men, and kids! Even better, if you use coupon code CRAFTYMERCHGIRL, you'll get $15 off your order of $75 or more! That's a great deal for such amazingly styled pieces.
Be sure to check out Erica's shop for gorgeous designs, timeless designs and bright colors.
Until next time, stay crafty!
Katie
Owner, CraftyGirl Merchandise