Even though parts of the country are buried in snow, spring's still coming – and I bet we're all looking forward to getting outside. What better way to spend time outside than to play disc golf? Meet owner Quinten Kruszka, an avid disc golfer from Saint Paul, MN and owner of Disqbag. After searching high and low for a natural disc bag, he decided to create one of his own that met his needs. Even though Quinten only offers one item in his shop, it's a hot seller with amazing reviews.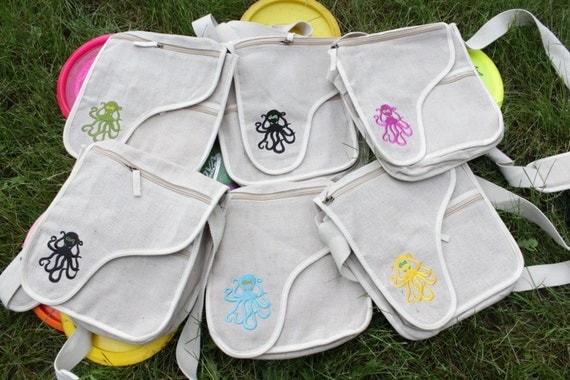 Check out the Hemp Frisbee Disc Golf Bag ($25.00), a great starter bag for disc golf. It's available in various colors, as shown above, and is made out of hemp & lined with nylon.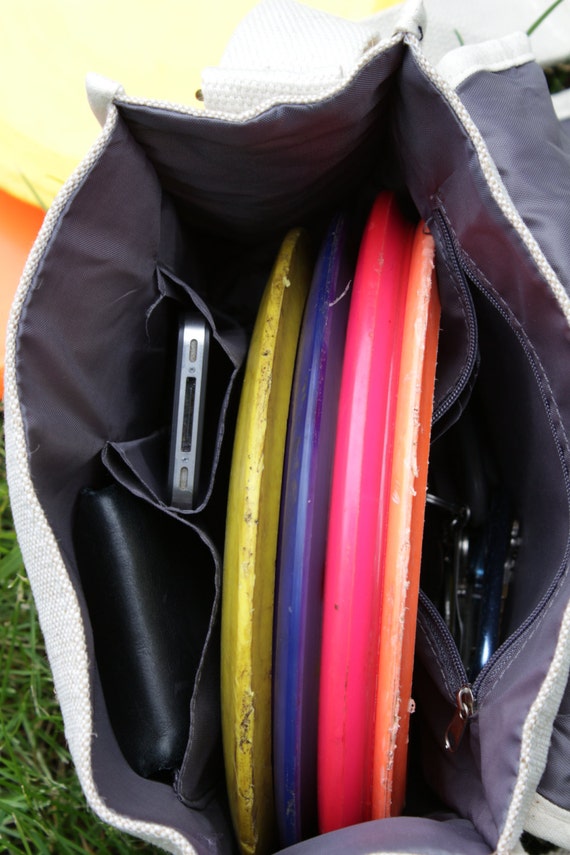 The Hemp Frisbee Disc Golf Bag ($25.00) will hold up to 6 discs, and an outer zippered pocket on the flap and an interior zippered pouch.  The interior contains two small pockets and an additional zippered pouch for cell phone, keys, wallet, etc.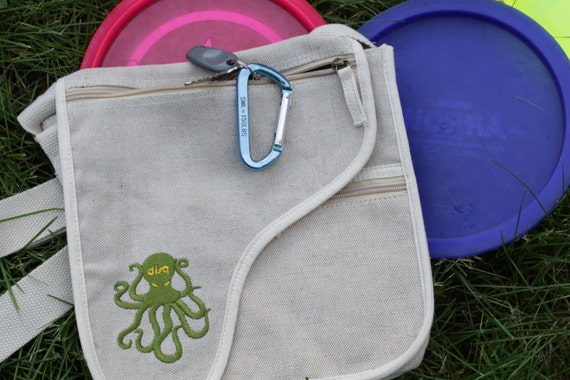 The front flap has a built in hidden magnetic clasp so it will automatically latch when closed.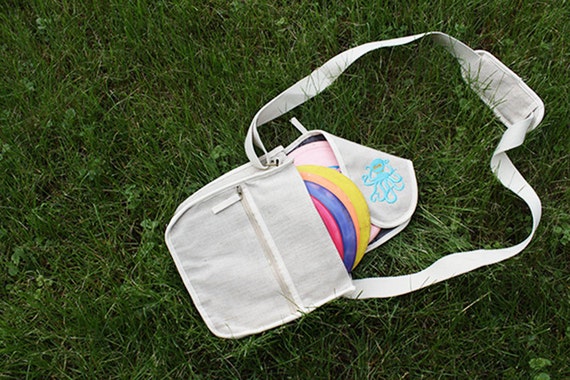 The strap length is adjustable up to 55 inches. The dimensions of the bag are 10″ Height, 9 3/4″ width, and a maximum depth of 4″.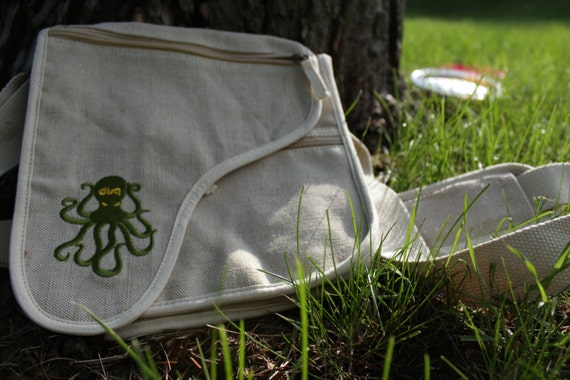 Until next time…stay crafty (and buy handmade)!
Follow me on Facebook for blog updates and more!
Tweet me on Twitter, @CraftyGirlMerch … I'd love to hear from you