Ladies: this post is for you! If you're anything like me, you want to wear that gorgeous strapless dress…but there's no way a strapless bra is going to cut it by itself. Check out
CluzAccessories
, an Etsy shop that makes jeweled bra straps that work with (using the hooks) or without (using the pins) a bra. Not worried about support, but you want to make sure your dress doesn't fall down? It works for that, too! It's also a great way to add a little bit of shine to any outfit you wear, whether it's for a wedding, formal occasion or even a dinner date. Based in West Palm Beach, FL,
CluzAccessories
has glowing reviews and descriptive listings. Here's my top 5 from
CluzAccessories
: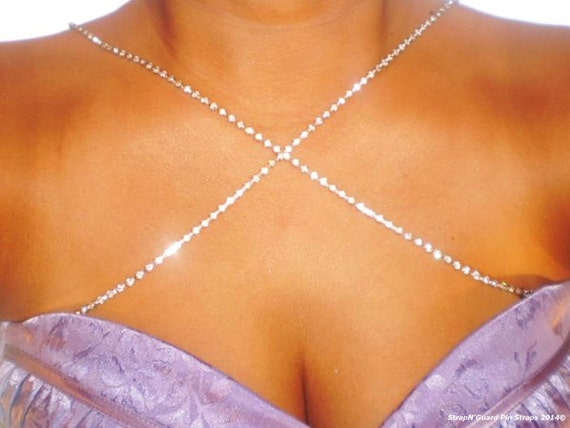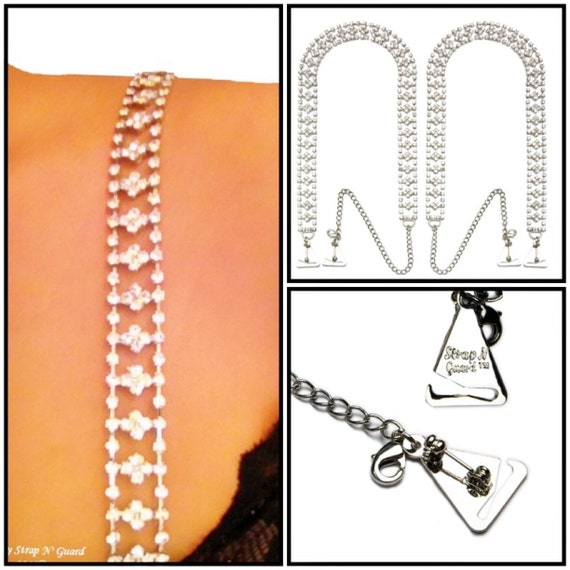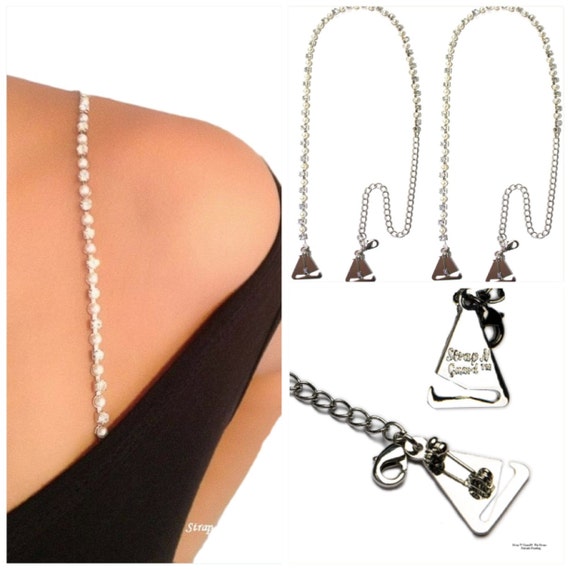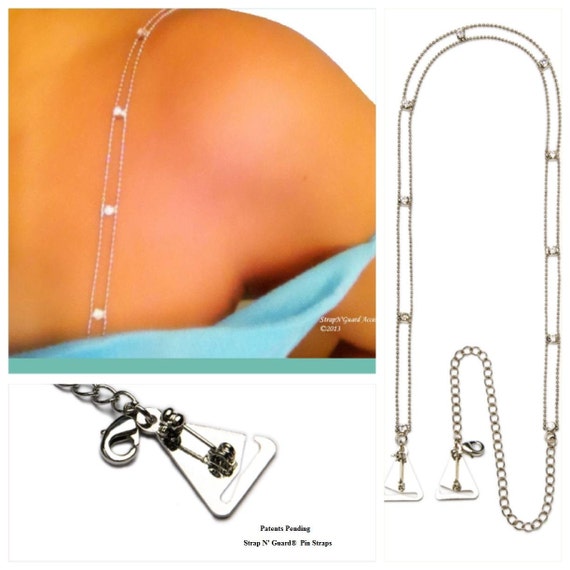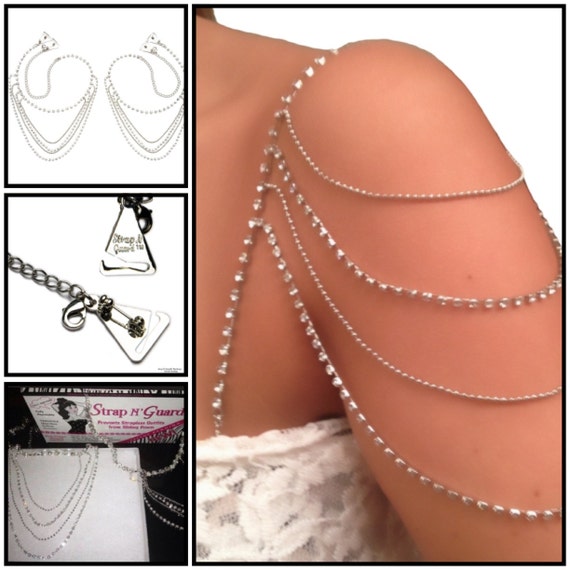 Don't forget to check out
CluzAccessories
to see the rest of the items they have in stock! 🙂 
Until next time…stay crafty (and wear your dress with confidence)!
Follow me on Facebook for blog updates and more!
Tweet me on Twitter, @CraftyGirlMerch … I'd love to hear from you