When I promote my blog posts so I can reach more readers, I use a wide array of social networks – Facebook, Twitter, Google+, etc. While looking on Google+ for an Etsy find to feature on my blog, I came across
this video review
of a
custom vanity mirror
. I was pretty impressed! The buyer, melicp88, was really pleased with her purchase, so I checked out the Etsy shop she purchased it from,
CustomVanity
. Owner
Gary Wheeler
& I messaged about my intent to share his vanity mirror on my blog, and he gave me a couple code to share with y'all! Use coupon code
craftygirl
for $20 off your purchase. 🙂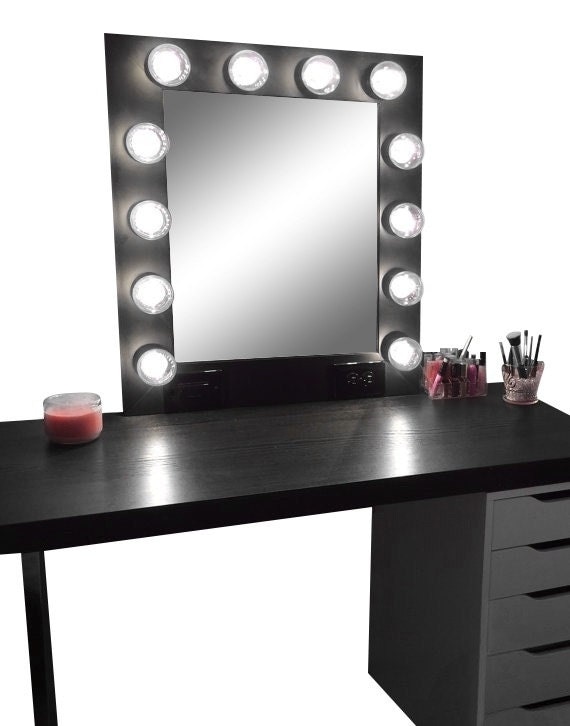 CustomVanity's makeup mirror with lights
features an outlet for plugging in your hair styling tools, as well as an LED dimmer. So, if you're in the market for a new vanity mirror, make sure to check out
CustomVanity
on Etsy, and don't forget to use that coupon code!
Until next time, stay crafty (and buy Etsy)!
-Katie