The products:  Fun & colorful button home decor – picture frames, initials and more. Use coupon code SAVEMORETHANONE for 20% off for your purchase of more than one item.
Fun facts:  Tina loves looking for buttons wherever she goes, and frequently buys from fellow Etsy sellers, as well as antique stores.
Reviews & Sales:  350+ sales and lots of happy customers!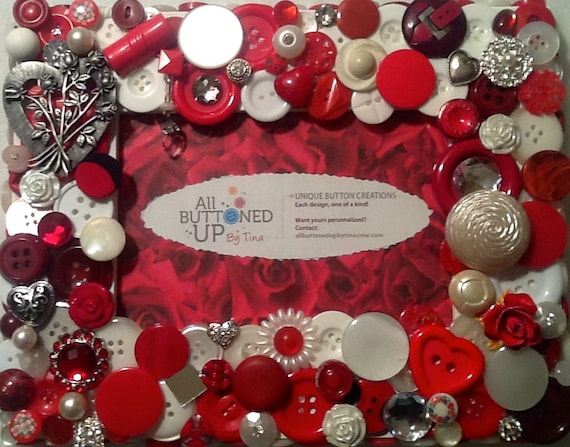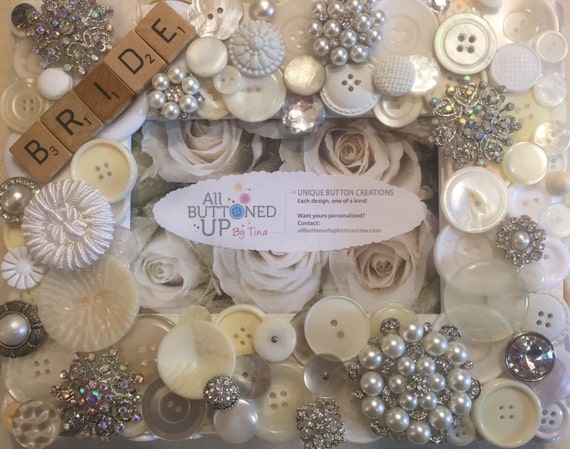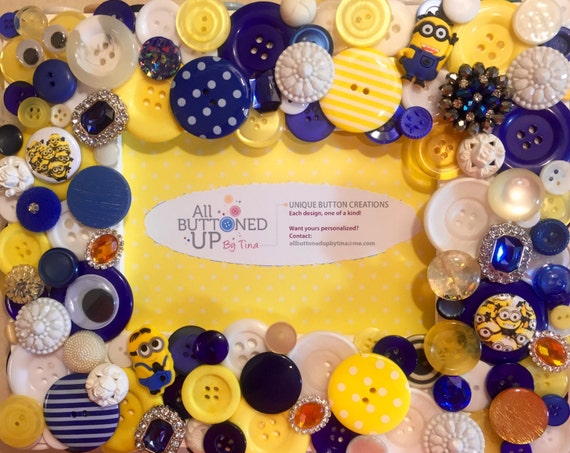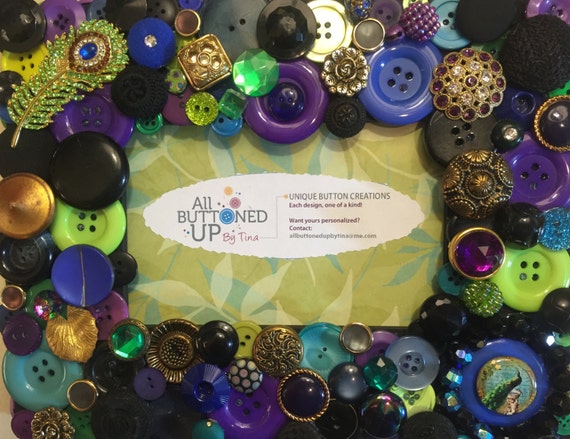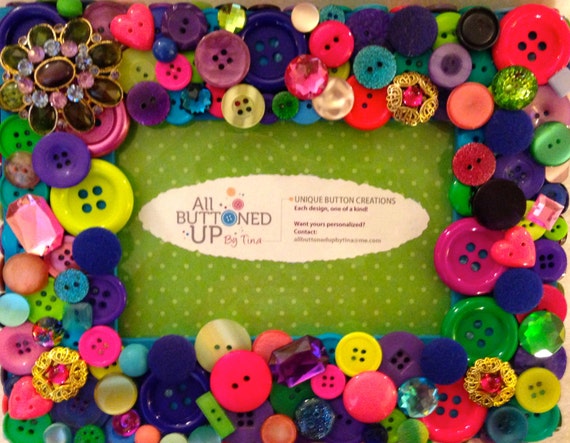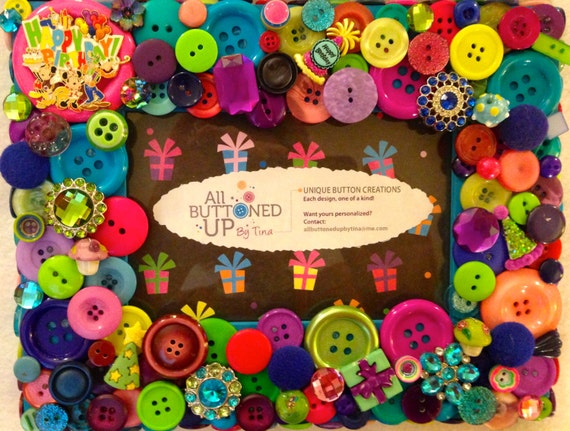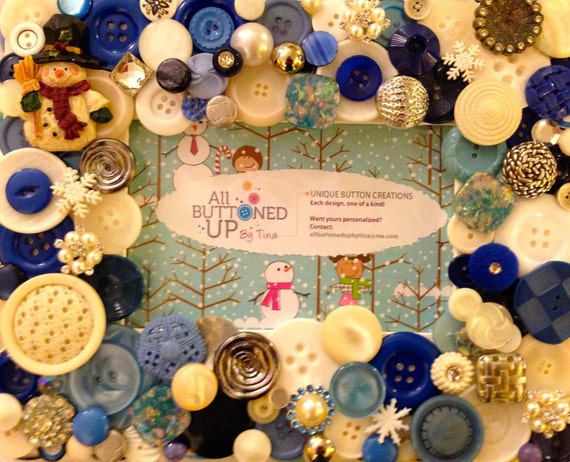 Until next time, stay crafty (and buy handmade)!
-Katie