One of the things I've enjoyed the most about featuring Etsy shops on my blog is getting to know the owners; what inspires them to design? What brought them to open their shop? I've started a new series of blog posts specifically for this occasion – owner interviews. I hope you'll enjoy learning more about these unique artists' process and inspiration!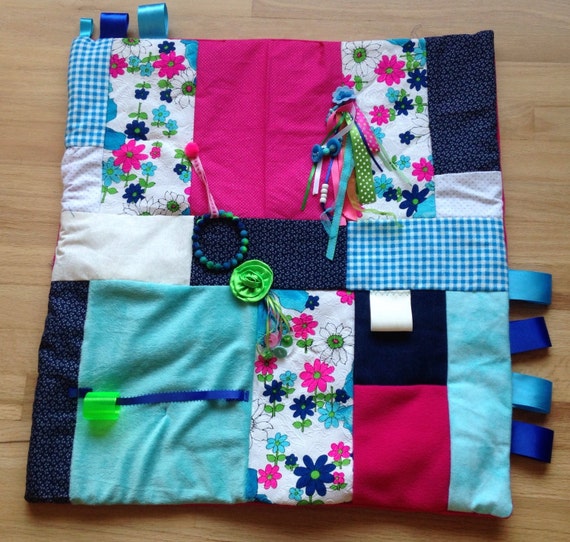 A lot of Etsy shops are born out of inspiration to provide a product that the owner feels would be a benefit to a group of people, and Etsy shop
RestlessRemedy
is no exception. After her sister-in-law suffered from a stroke and was diagnosed with dementia, owner
Debra
set out to create a way to help her maintain her fine motor skills. After researching, Debra learned about fidget quilts: a lap-sized quilt with different buttons, pulls, and other activities that patients can use to occupy their mind and help with their motor skills. "After making Alexandria a quilt and seeing how much she enjoyed it, I made a few more to donate to my local senior center. Restless Remedy has snowballed from there", says Debra.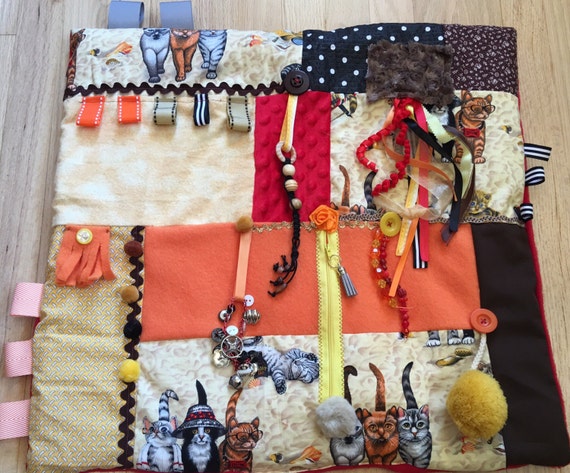 When asked if she's always been interested in arts and crafts, Debra replies, "You name it, I've crafted it!". When she was a child, her grandmother taught her to sew; and as an adult, Debra focused on jewelry making, paper crafts, knitting and crocheting. Debra's been a fan of Etsy for the past several years, but just opened her shop in 2015.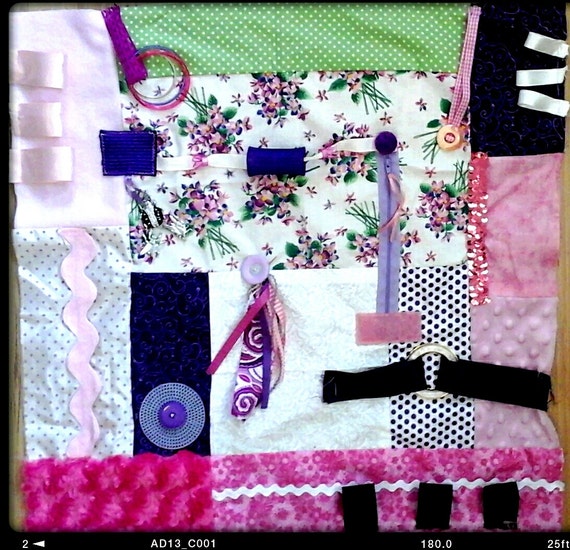 As you might have guessed, Debra's main inspiration for
RestlessRemedy
is her sister-in-law, Alexandria. Debra loves crafting fidget quilts, and loves the rewards of being able to inspire and help out her customers and their families: "Every time I get feedback from my customers, my heart sings! I especially love seeing pictures of loved ones with their fidget quilts." Debra loves working on custom quilts, getting to learn about who she's making it for. 
As for her plans for the future, Debra wants to focus on the same things she's always done: maintaining the care, quality and meaning of each quilt.
Until next time, stay crafty!
-Katie