I was recently browsing pictures from our local farmer's market's opening day, and I noticed a table with handmade wooden cutting boards in the background. I am FASCINATED with them! I've always wanted to be able to make something so precise, so intricate…though if I did make myself one, I don't think I'd be able to use it because I'd be afraid of messing it up 🙂 
So, for today's post, I thought it would be fun to take a look at some handmade cutting boards on Etsy. Even if you don't want to purchase one for yourself, I think that they would really make a great wedding present or housewarming gift.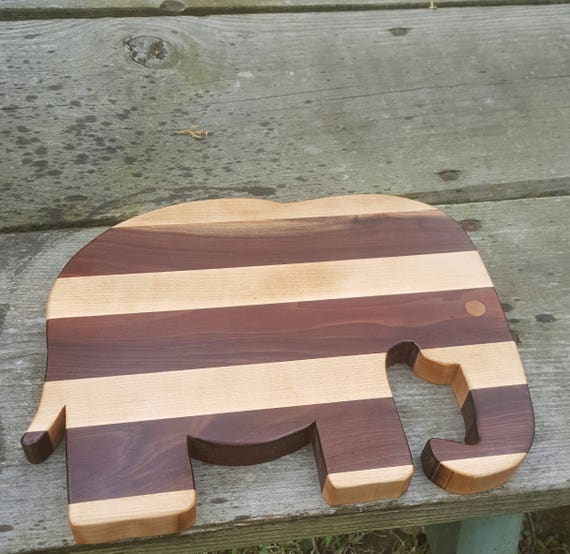 Made with maple and walnut, this adorable striped elephant is 14 inches by 12 inches, and 1 inch thick.
I just love how this oak cutting board is staged for the photo – it really makes you want to roll your sleeves up and start cooking. Cooking can be such a relaxing hobby if you don't take it too seriously!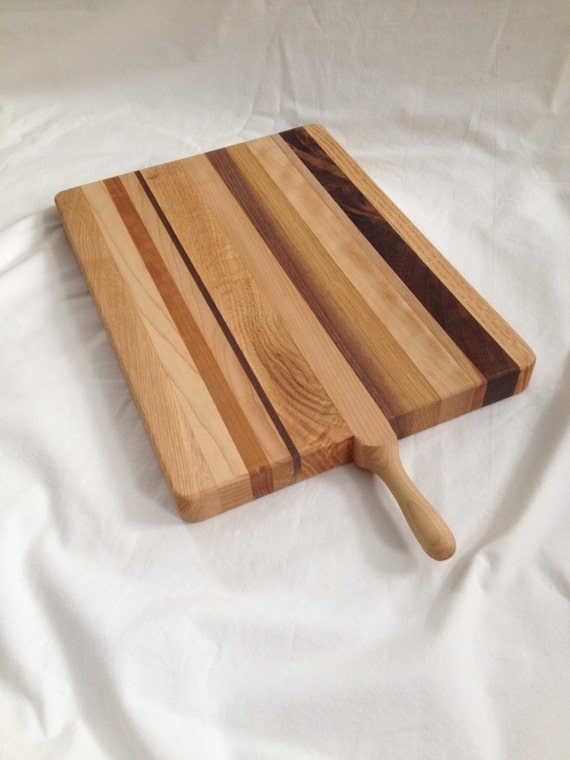 I really love the handle and the variety of hardwood used in this cutting board!
When my sister-in-law got married, my husband and I purchased a personalized cutting board for her & her new husband. It was beautiful! Personalizing gifts is such a great way to add a little extra thought into the presents you buy.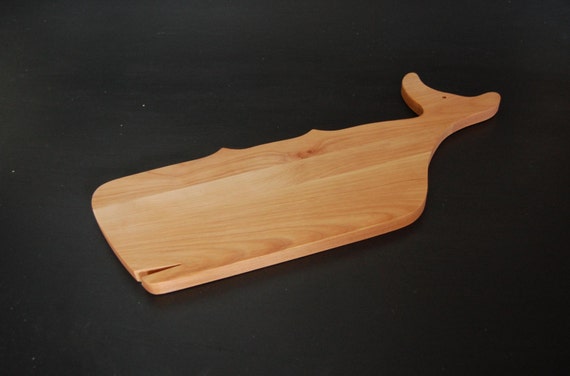 Thar she blows! This whale shaped cutting board is made from yellow birch hardwood, and is such a fun way to add a little whimsy to your kitchen.
Which of these was your favorite? Is there a cutting board on Etsy that you love that you feel I should have featured? Let me know in the comments!
Until next time, stay crafty & buy handmade!
-Katie