In the past, I've had two Etsy shops: CraftyGirlMerch, and CraftyGirlCreates. Right now, CraftyGirlMerch is currently closed, but I recently reopened CraftyGirlCreates…as well as a new shop, CGCRetailTherapy.
CGCRetailTherapy is dedicated to something that is very close to my heart – mental wellness. For over half of my life, I have struggled with anxiety and depression – crippling panic attacks, constant worry, fear of never getting better. When I set out to create a new shop, I wanted to do something that would help people. Not just retail, but retail therapy. (Hence the name)
I've created a line of therapy journals and notebooks, as well as printables; currently, I have anxiety logs listed, but I also plan on creating depression logs, uplifting calendars and more.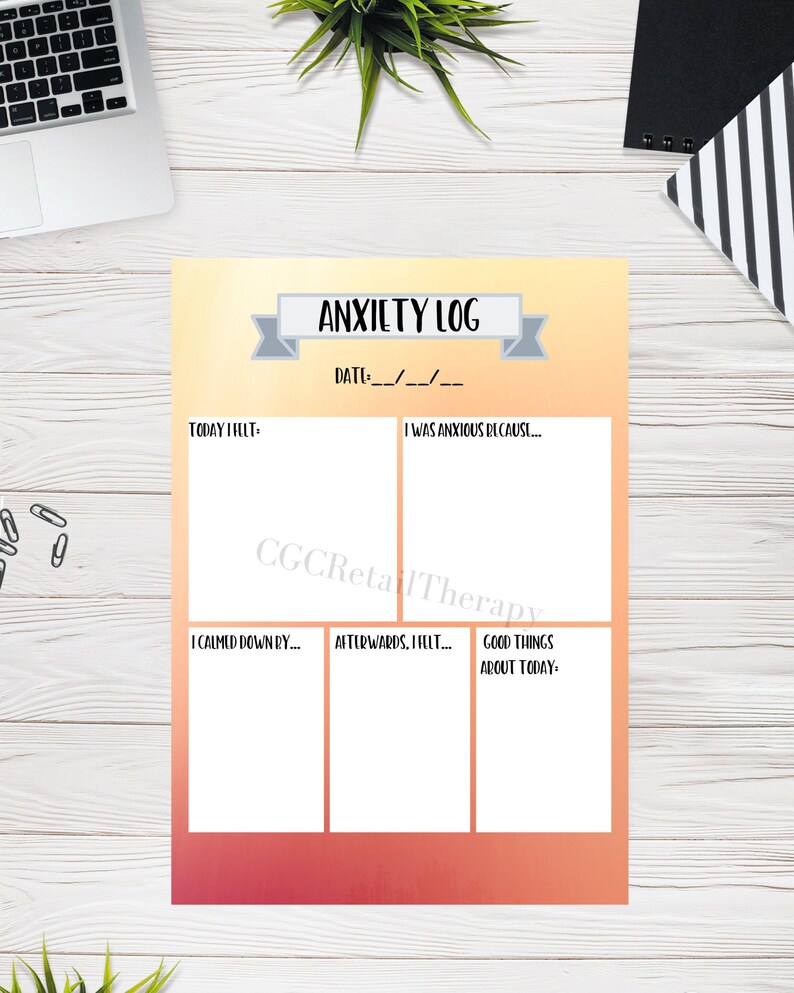 I really hope that this shop is successful – not just for my own personal gain, but for my potential customers. Here's hoping for many sales, but most importantly..less anxious customers. 🙂
-Kate