One of the things I've enjoyed the most about featuring Etsy shops on my blog is getting to know the owners; what inspires them to design? What brought them to open their shop? I've started a new series of blog posts specifically for this occasion – owner interviews. I hope you'll enjoy learning more about these unique artists' process and inspiration!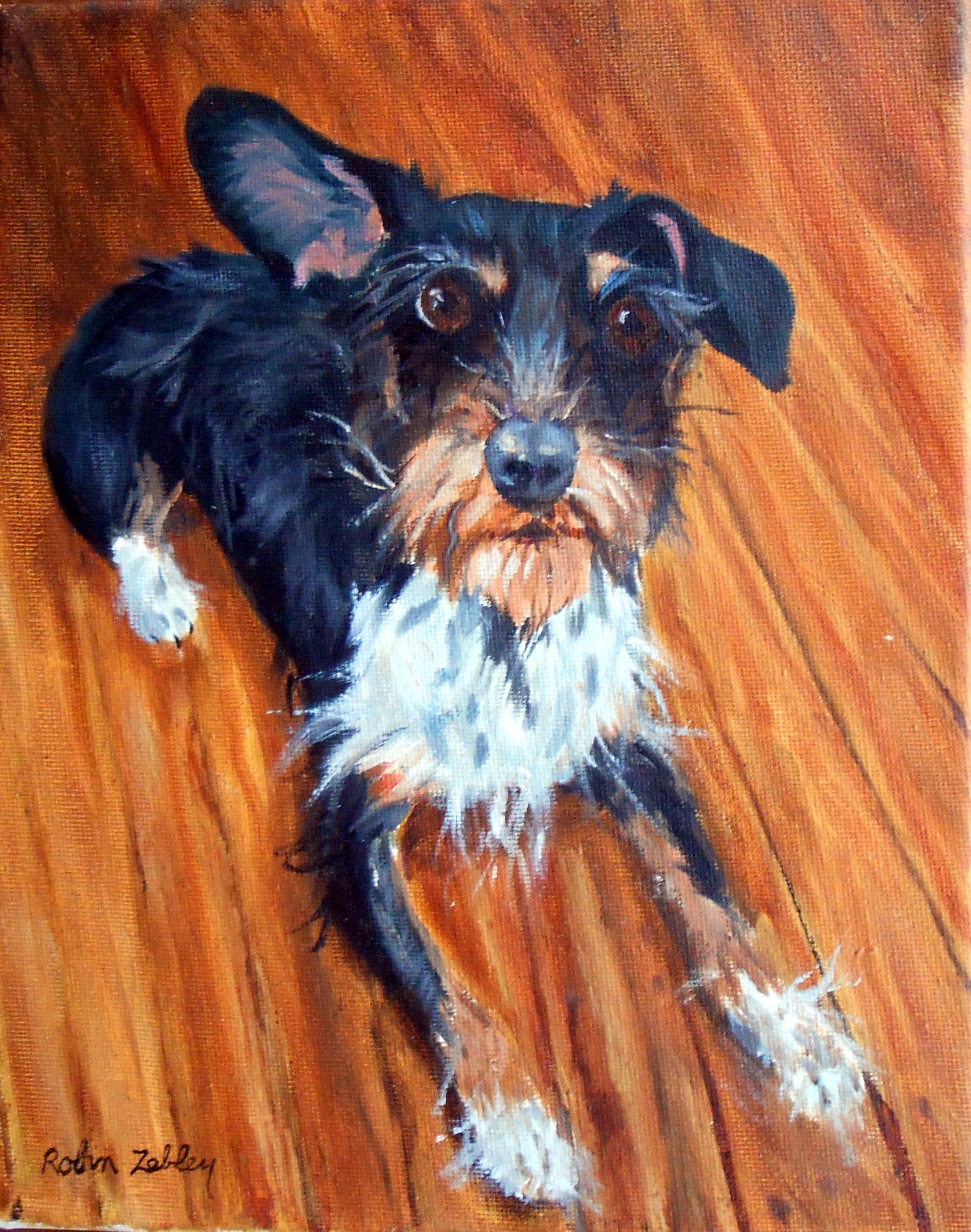 For some people, painting comes easy…and for others, like Robin Zebley (owner of Etsy shop
CustomPortraitArt
), it takes lots of dedication. Already proficient at drawing portraits, Robin wanted to branch out into painting. Her son, a classically trained artist at the Philadelphia Academy of the Fine Arts, came over one afternoon to teach her the basics of painting portraits. With determination, and lots of practice, Robin was able to master the art of portrait painting. "Now, I just love it. My inspiration comes from my customers; their energy and enthusiasm are contagious!", she says.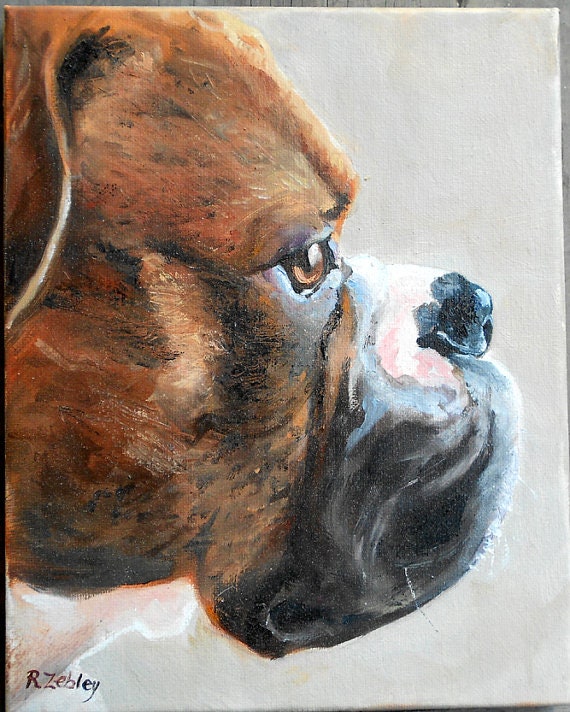 After having sold portraits for a few years by word of mouth, she learned of Etsy while browsing in an artists' forum. Nervous about her new business endeavor, Robin started off with watercolor and ink miniatures before gaining enough confidence in her art to offer full-sized portraits. When asked what her favorite project has been, Robin confided that she's had a few celebrity orders – but she's not telling who! 🙂 One was a celebrity who ordered custom portraits of her family members' dogs as a Christmas present – Robin says that it's so fun to see pictures of  that particular celebrity walking her dog in the news.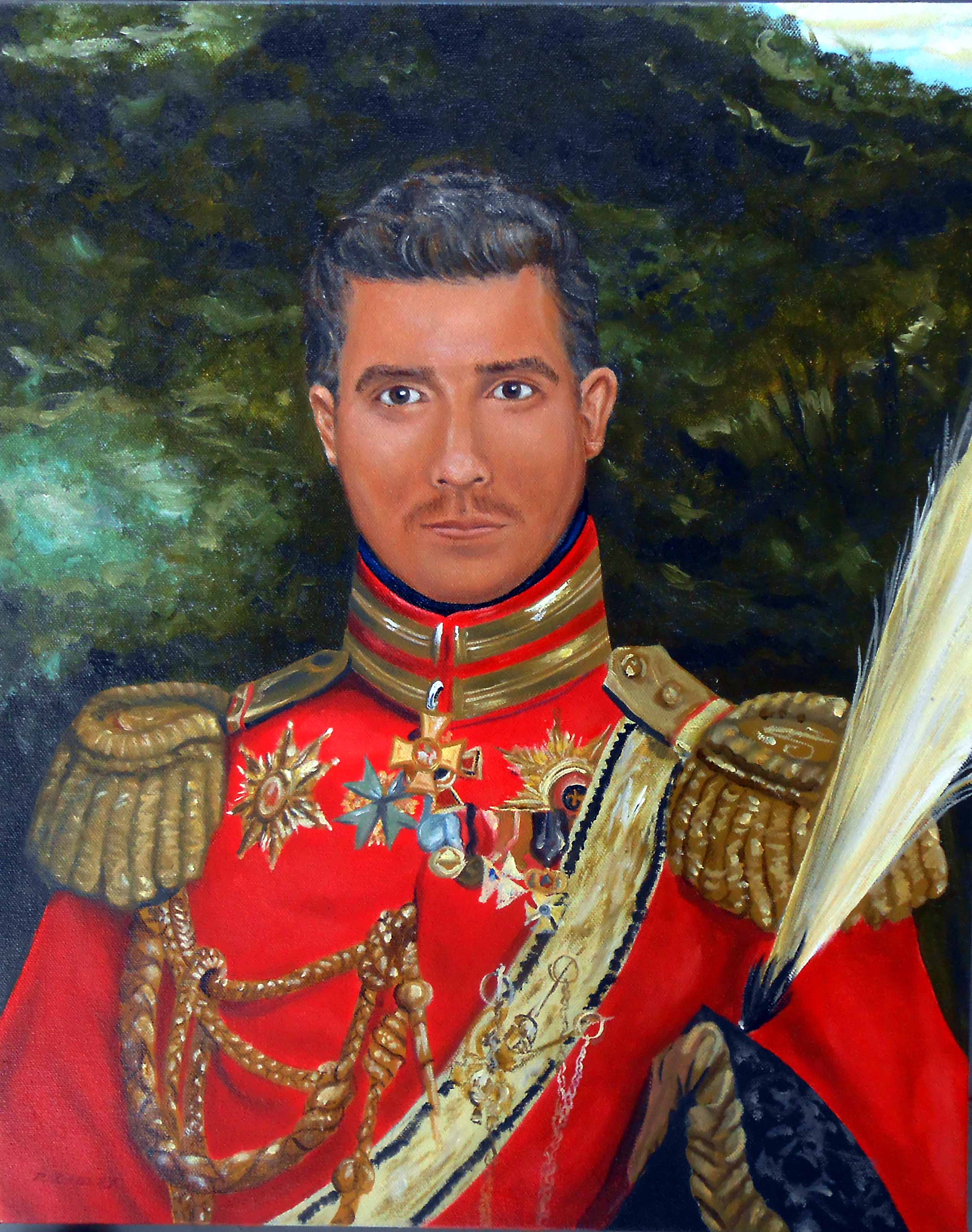 Another one of Robin's celebrity orders was from a famous writer, who ordered portraits of his groomsmen painted as 18th century generals. Robin's husband, John, joined her in making this order possible; he did the initial stages and blocking to help Robin meet her deadline.
One of Robin's greatest inspirations is artist Chuck Close, who is well known for his massive-scale portraits. "I admire him for his work, of course, but also for his work ethic, his imagination, and his incredibly positive attitude, even after his accident that left him in a wheelchair.", Robin responds. "And he's incredibly kind to beginning artists; I know that for a fact."
Until next time, stay crafty!
-Katie