Good afternoon, dear reader! Today, while looking at my calendar, I realized that we are just a few short weeks away from Easter. For me, Easter is a celebration of faith…though I do still love pastel colored Easter eggs and fluffy bunnies. If you're like me, and you didn't realize that Easter was so soon, I thought I'd share some handmade Easter items with you to help get you ready.
First off, who could resist this adorable Easter sign? I bet it would look so great on your front door! (And secondly, the bunny ears on the capital E? So. Cute.) Get it on Etsy, starting at $44.
These Easter eggs are too cute to hide! I love the pastel rainbow colors on each one, and this set of 6 would be great Easter decor when placed in a basket. Find them on Etsy for $20
If you have kids who argue over who has the bigger Easter basket (even when they're the exact. same. size!), eliminate the arguments with these adorable, cotton-tailed Easter basket rabbit tags. You can personalize the size and the font..though they'll be cute no matter what you pick. Find them on Etsy, starting at $4.46
I really love the detail on this metal sign…and of course, the message. It's treated with a durable gold powder finish, and measures 16″ tall by 10″ wide. Find it on Etsy for $29.95!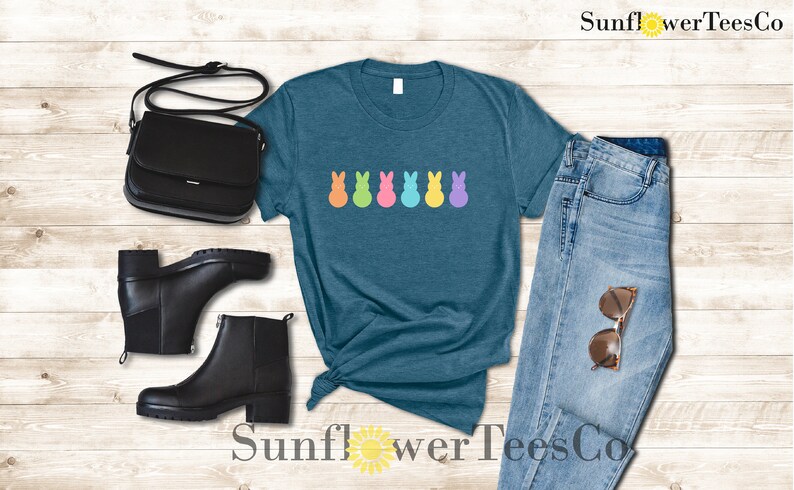 Finally, get in the spirit with this colorful Easter shirt! It's available in sizes for all ages, and has plenty of color options for the shirt to choose from. Find it on Etsy, starting at $13.52.
Are you feeling more prepared for Easter? Are you ready to bust out the Easter eggs and decorate? Let me know in the comments below!
Kate